Putting together a skincare routine that works best for your skin can be difficult in the beginning stages. There are so many products in today's market that exfoliate your skin, reduce dark spots, and help with uneven skin tones. However, there's a product that includes acids that you should consider adding in your routine. 
It may sound like a terrifying thing to place on your skin, but it works. There are different types of acids that fit different needs. Some of these acids are in products like AHAs, BHAs, Glycolic Acid, and Retinol. Many of these acids come from nature and are safely recreated in skincare labs. These acids are in many products like serums and toners. Here's a list to start finding the right acid for you. 
Alpha Hydroxy Acids (AHAs) and Beta Hydroxy Acids (BHAs)
AHAs and BHAs were the new "it" girls to Western skincare in 2017. However, these two acids are well known in the Korean skincare community for their powerful abilities. They are perfect for removing dead skin cells, reducing hyperpigmentation, and forming new skin cells for an illuminating skin tone. They are also great for blackhead removal and cleaning out larger pores. AHAs are helpers for the top skin layer and the BHAs are helpers for the deeper skin layers.
One of the more popular AHAs you have probably used is Glycolic Acid, which is a great skin moisturizer that targets deep pores and scaring. Another is Lactic Acid, which is best for exfoliating. BHAs mostly include Salicylic Acid and is one of the ultimate Blackhead removers.
For your routine, here are some products that include AHAs and BHAs:
The Ordinary AHA 30% + BHA 2% Peeling Solution
Dr. Oracle A-Thera Tea Tree Peeling Sticks
Cosrx Salicylic Acid Daily Gentle Cleanser
Cosrx Natural BHA Skin Returning Emulsion
Hyaluronic Acid
Hyaluronic acid is one of the acids that may be new to the market, but not new to your body. Your body naturally produces it as fluid for your eyes and joints. In its original form, the molecules are too large to penetrate the skin's layers. So, scientists found a way to reduce the molecules for your go-to skincare products. It's great for those in need of moisture, reducing fine lines, and wrinkles. It is also great for dry skin that is in need of a hydrator. 
Products that include Hyaluronic Acid:
Cosrx Hyaluronic Acid Intensive Cream
Mineral Fusion Facial Moisturizer Intense Hydration
Pur Soak It Up Intense Hydrating Moisturizer
The Ordinary Hyaluronic Acid 2% + B5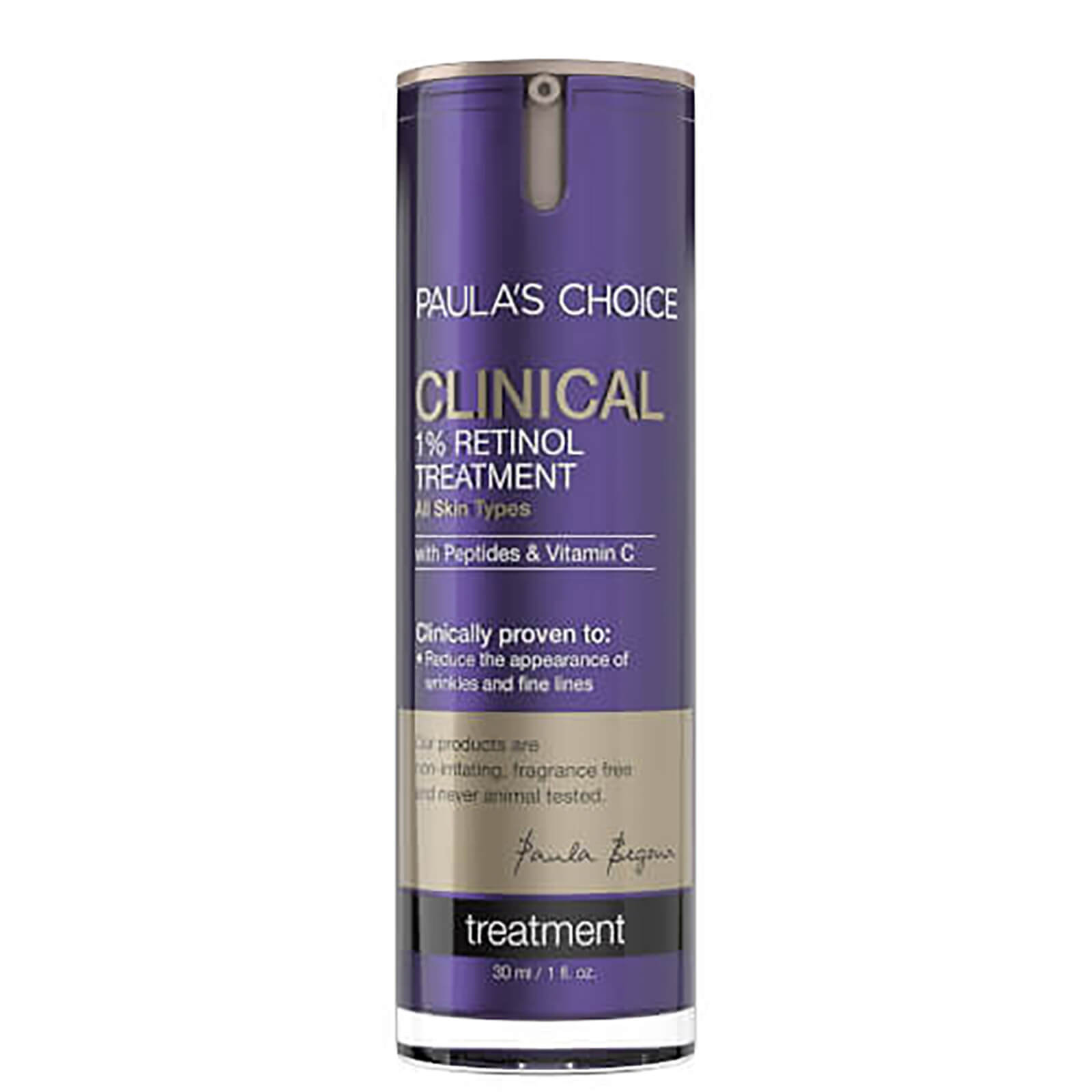 Retinoic Acid (Retinol)
Retinol is one acid you have probably heard from your favorite celebrity or influencer. Retinol is one of the most used acids in the skincare business. It's also a key ingredient in many anti-aging products. Why? Retinol is also a vitamin, Vitamin A1, that helps speed up skin cell turnover to produce new skin cells. More cell turnover means new glowing skin. This acid is amazing, however, using too much of it can cause dry and irritated skin.
Products that include Retinol in their ingredients:
First Aid Beauty Skin Lab Retinol Serum 0.25 Pure Concentrate
Asarai Sleepercell Retinol Serum
Paula's Choice Resist 1% Retinol Booster
Ascorbic Acid (Vitamin C)
Vitamin C is one of the main products in skincare routines. It's known for its ability to help prevent sun damage, slow aging, and to help even out skin tone. This is why it is a key ingredient for products that help with hyperpigmentation. This acid is also an antioxidant, which prevents the oxidation of the skin tissue that results in aging.
Here are some Vitamin C products:
Cosrx Triple C Lightning Liquid
Murad Rapid Age Spot Correcting Serum
The Ordinary Ascorbic Acid 8% + Alpha Arbutin 2%
Polyhydroxy Acids (PHAs)
For those with sensitive skin, the acids recommendation would be these new acids on the block called Polyhydroxy acids. They are similar to AHAs and BHAs, however, they contain larger molecules. This causes them to be less prone to sink into the skin like AHAs and BHAs and are great for first-time acid users. It works to break down the first skin layer to deeply exfoliate and remove the dead skin cells that are sitting on the top of your face. They are also anti-inflammatory and an antioxidant which is perfect for those who have easily irritated skin. An example of these PHAs to look for in your ingredients include Gluconolactone, Lactobionic, and Galactose acid. It is an advantage over AHAs and BHAs since it is better for sensitive skin, rosacea, and eczema. It has been proven to not be of high risk for sun sensitivity. Since it's new to the market, there aren't as many products containing PHAs yet.
Here are some products to try with PHAs:
Zelens PHA+ Bio Peel Resurfacing Facial Pads
Cosrx PHA Moisture Renewal Pads
Things to Consider
While using products with acids, please be aware not to mix too many together. It can cause a negative reaction especially if you have sensitive skin. Check with a dermatologist or esthetician to be sure you are using the right product for your skin and using it correctly. Do not layer multiple products containing acids until you are giving the go-ahead. Using too many acids-based products at once can ruin your skin barrier. 
In the age of social media, it seems that many products are marketed for "instant results". This is not the case for acids. Many of the acids take time to work due to deep penetration into your skin for deep cleansing. It is going through your skin layers to make sure it is working. For the first few weeks, you might feel your skin is getting smoother or it might be breaking out. Check with a dermatologist or esthetician to see if the product is right for you, or if your skin is reacting through purging. Purging is when your skin first reacts to a product with acids due to the skin cell turnover. It's pulling all the dirt, dead skin cells, and bacteria out of your deeper skin layers.  
The increase in cell turnover greatly affects the first layer of your skin. It can also cause your skin to be more vulnerable to the sun. So while you're doing your skincare routine, please make sure to use a sunscreen with SPF 50+ and reapply during the day. Your skin will thank you.