Who's on your playlists? As the culture of music expands, so are the unique artists. Nowadays, these artists are spanning from a range of genres from indie pop and country to R&B and house music. Many of these creative artists are not only singers and songwriters, but they are also DJ's and producers. They're creating a buzz, whether it's in the industry or simply on social media. Wherever they are, you do not want to miss the sounds of these seven artists.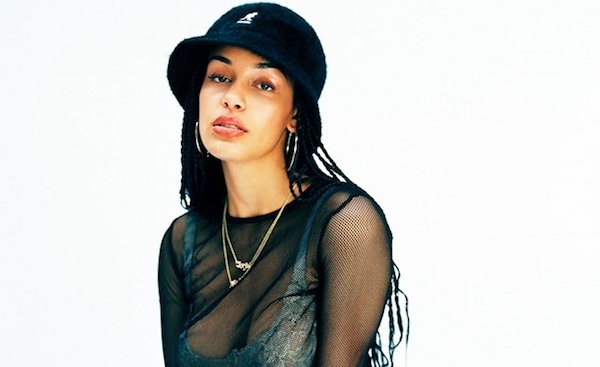 1. Jorja Smith
Hometown: Walsall, West Midlands
Jorja Smith is a heartfelt English singer and songwriter with a streetwise R&B sound. Within her first two years of recording her music, Smith appeared on the U.K. indie chart with her eccentric sound full of smooth vibes, debut single "Blue Lights" in 2016. A few months later, she nearly cracked the Top Ten of the U.K. dance chart with "On My Mind" in 2017. Smith's international reputation was elevated also in 2017 when she featured on grammy-winning artist, Drake, EP More Life with "Get it Together" and "Jorja's Interlude". She later went on to release her highly anticipated album Lost & Found in 2018 after appearing on the Blank Panther soundtrack with "I Am."
Top track: "On My Mind"
2. DaniLeigh
Hometown: Orlanda, FL
Danielle Curiel is our generations Aaliyah; from her soft, angelic voice to her baggy clothes swag and one of a kind dance moves. DaniLeigh makes a name for herself in the industry. She is an R&B singer, songwriter and dancer who collaborated with Prince and went on to sign with major-label Def Jam. After working as a backup dancer with her sister in the group Curly Fryz, Prince discovered her and immediately wanted DaniLeigh to direct and appear in the video for his 2013 single "Breakfast Can Wait." Eventually, she went solo and in November 2018, released her first debut EP, The Plan, which featured her hit track "Lil Bebe" ft Lil Baby and other tracks with artists like YBN Nahmir, YG, and Lil Yachty.
Top Track: "Lil Bebe ft Lil Baby"
3. Ari Lennox
Hometown: Washington, D.C.
Based and discovered in Washington, D.C., singer/songwriter, Ari Lennox, began uploading her music on YouTube and SoundCloud in 2012. It wasn't until 2015 when she signed to J.Cole's Dreamville imprint and began appearing  on other artists EPs. In 2017, Lennox appeared on Cole's track, "Change," and joined him on tour as the opening act. Shortly after, in 2018, the duo appeared on the Creed II soundtrack with their hit song Shea Butter Baby.  Lennox began teasing fans on her Instagram with tracks from her forthcoming full-length debut, including "Whipped Cream", "40 Shades of Choke", and "Pedigree." Lennox's music illustrates that life isn't all about the illusion you paint, but the admiration and rawness of what makes us all human.
Top track: "Shea Butter Baby ft J. Cole"
4. Austin Millz
Hometown: Harlem, NY
In a world full of aspiring rappers and singers, we are graciously blessed with Austin Millz. A DJ and Producer, who has been the latest buzz in the clubs, Millz stands out from the crowd with his original groovy music and flips on other artists songs. Austin Millz takes inspiration from Harlem's hip-hop and soul to create music that blurs the lines between hip-hop, r&b, and house music. Over the years, Millz has created sounds with artists such as Tunji Ige, Anishka and Claire Ridgely who appears on his latest single, "Broke Boy."
Top track: "Broke Boy ft. Claire Ridgely"
5. Rico Nasty
Hometown: Maryland
If you thought City Girls brought out your inner trap-queen then you obviously haven't listened to Rico Nasty. Maria Kelly "Rico Nasty" began her rap career by rhyming poetry and performing in school. She released her first couple of tracks, "Hey Arnold", "iCarly", and "Iggady [Remix]" on SoundCloud. She went on to eventually create two mixes, The Rico Story and Sugar Trap. In 2018, she released her debut EP Nasty, which featured artists like Lil Gnar and BlocBoy JB. Rico Nasty effortlessly weaves hip-hop with her self-described "sugar trap" aesthetic.
Top track: "Poppin'"
6. Lizzo
Hometown: Houston, TX
Born Melissa Jefferson, Lizzo is every girl's favorite rapper, singer, and dancer because of her strong and encouraging lyrics for all of those trying situations! Lizzo's Texas roots helped paved the way for her indie vibe to stand strong in the music industry. In 2013, she released her first album, Lizzobangers after working with several producers and the Totally Gross National Product label. This year, Lizzo released her most talked about album yet, Cuz I Love You, which featured artists like Missy Elliot and Gucci Mane.
Top track: "Truth Hurts"
7. Cautious Clay
Hometown: Cleveland, OH
This flute-playing, Brooklyn soul singer is truly a one of a kind gem. Born Josh Karpeh, Cautious Clay skillfully balances ambient pop and soulful fireside electronica. Clay first gained buzz on social media after his cover to Toro Y Moi's "So Many Details" in 2016. Clay then released his sensual and most popular debut single, "Cold War," in mid-September of 2017. Since then, Clay has been the opening act on tour for artists such as Alina Baraz, and even has his own tour starting in May 2019.
Top track: "Cold War"
So, again, I ask: who's on your playlists?